Who is TRG?
We are a full service talent management consultancy specializing in staffing, recruiting, outplacement, and project based consulting
There is a need forhighly technical,extremely knowledgeable recruitment experts
Bill and Shant, principals of TRG, met while attending college in Philadelphia.
After graduation, their mutual love of cars led them to Detroit and jobs in the automotive industry. Bill had an idea to develop a software tool for CAD data management. The product ended up being so successful that clients started asking about personnel to support the software. This is where Shant's expertise in having worked in technical sales for a number of years became valuable, he had quite the large network and was able to refer several candidates.
It didn't take long for both Shant and Bill to realize that there was a genuine need in the staffing industry for highly technical, extremely knowledgeable recruitment experts - recruiters who not only have an established network in the automotive industry, but who understand the technical aspects of the roles for which they are recruiting.
Since 1998 TRG has successfully helped its valued clients find the best talent available in the areas of information technology and engineering.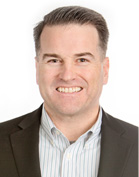 Bill Hess
Bill is the ultimate problem solver.
His customers know him for his creative solutions to some of their most complex problems. He and his team have developed software for many automotive companies and the solutions they provide have been critical in our client's success. When not at TRG, he's hard at work coaching youth baseball and mentoring children in becoming the best possible athletes they can be.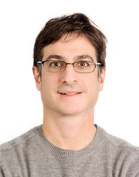 Shant Saroukhanian
Shant is a car guy who has been wrenching on cars since before he had a driver's license.
He has a passion for cars and the automotive industry. Although he's a degreed engineer, his experience working with the OEMs and Tiers has always been in sales and services. As one of the Principals of TRG, he enjoys supporting customers' needs and providing the highest quality of service available in the industry. When not recruiting the best talent, he's restoring classic street cars and building vintage race cars.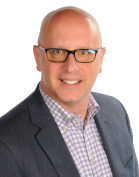 Rich Pennock
Rich is a human capital leader focused on driving innovation and business results through talent management and supply chain strategies.
Rich has been responsible for establishing customer-centric approaches to Operations Management across multiple Talent Solutions. This has included managing teams of recruiters and account managers challenged with driving growth while identifying and creating customized workforce solutions to meet each client's talent demands.  When he is not supporting the team at TRG, he can be found giving back to the Detroit start-up community by mentoring Mobility entrepreneurs.